Asian Business / Cheese Manufacturing and Sales Division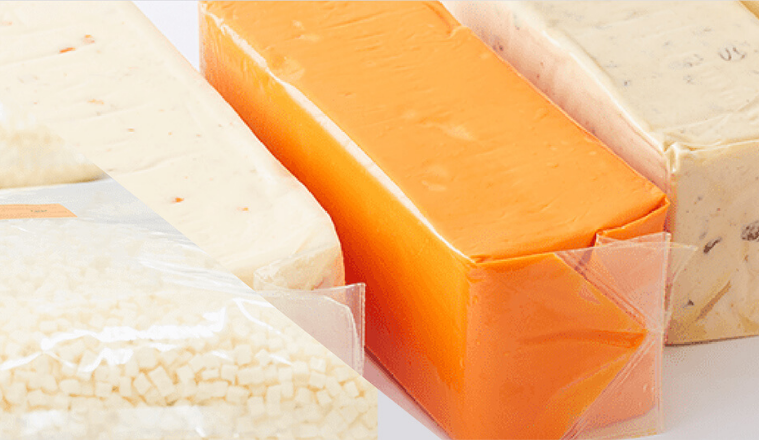 In the case of cheese manufacturing and sales, we manufacture our original brand of processed cheese for commercial use at our factories in Singapore and Thailand, and sell it to customers in Asian countries.
Although we are a trading company, we also have a manufacturing division, which is a unique feature of our company.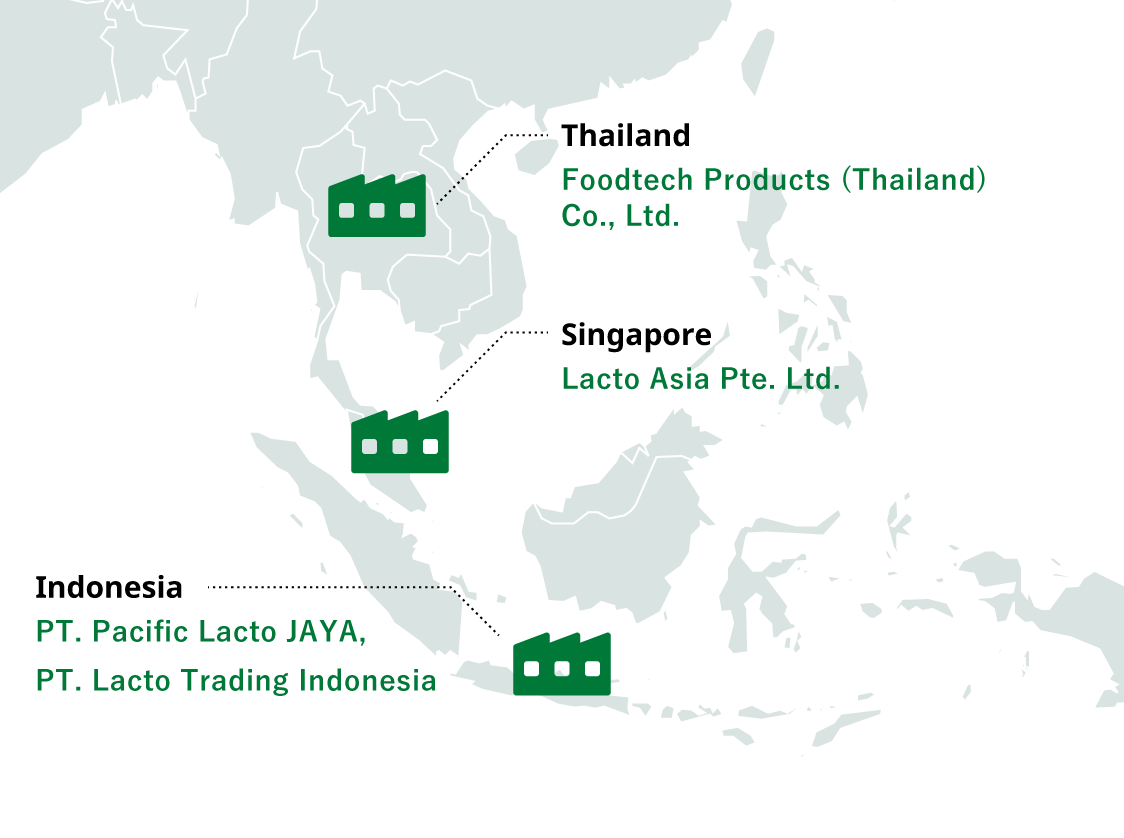 Lacto Japan manufactures and sells its own brand of commercial processed cheeses in Asia.
Processed cheese as an ingredient is penetrating the food market as its uses expand, with cheese being used in fish paste, sausages, and other products in Asia.
We meet the needs of local food product manufacturers and Japanese food product manufacturers operating in the local market on the strength of our high quality of Japanese standards and our ability to make solid proposals cultivated in the Japanese market.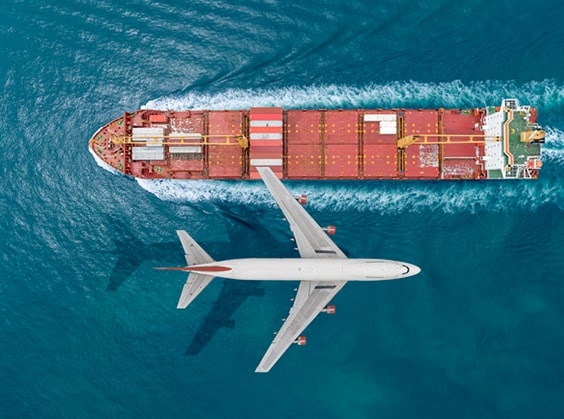 The relationships of trust we have built with our suppliers around the world over the years at our headquarters are also maximized at our factories.
We are proud that our dairy raw material procurement network is the best in Asia, and the fact that we are a trading company with a manufacturing division as well is a major strength.
By making full use of this network, we continue to procure high-quality raw materials and provide high-quality finished products to our customers.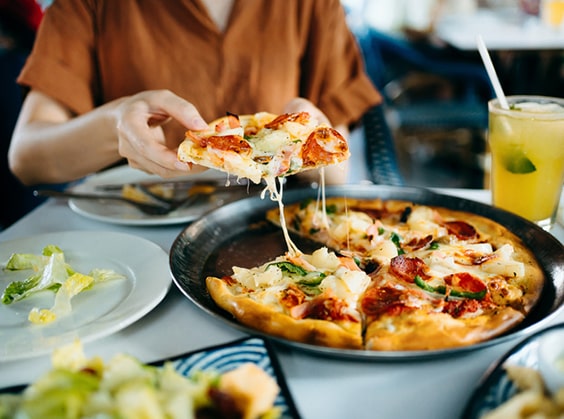 The consumption of dairy products is on a growth trend in Asia. In this context, we have grown by staying close to the local food culture and proposing the use of cheese as a food ingredient.
In recent years, global restaurant chains have been expanding their business in Asia due to the increasing Westernization of food, and sales of cheese to the restaurant industry are also expanding.
Processed cheese (original brand) / shredded cheese (natural cheese) / vegan cheese (cheese analogue)