We are conducting thorough quality and safety management at the cheese manufacturing plants that we are operating in Asia, as well.
At overseas factories, QA (Quality Assurance) and QC (Quality Control) play the role of quality management. In recent years, staff in charge of QA and QC have been working to share important quality information by mutually visiting each factory. As a result, new initiatives such as sharing and practicing more effective quality management methods have been created.

We aim to continue to promote information exchange among our factories to further improve our quality management capabilities.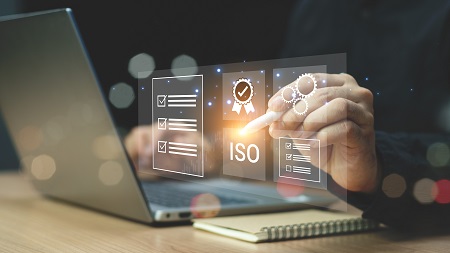 Our overseas factories, which manufacture products, thoroughly enforce safety management aimed at risk avoidance such as food defense. They have established strong security that prevents the entry of outsiders by thoroughly ensuring strict records of entry and exit at their premises, the introduction of fingerprint and retina verification, and the installation of surveillance cameras. Moreover, they have adopted systems that do not allow factory tours, as a rule.
We have a system in place whereby, when receiving ingredients, we make sure they are received within the loading and unloading space and employees transport them to the interior of the factory. In addition, we have developed a system that enables manufactured products to be traced to ingredients, when required, as they are rigorously managed by their manufacturing numbers.