The dairy ingredients and processed meat products that Lacto Japan handles are entirely dependent on stable production by the livestock farming industry. We recognize that the livestock farming industry tends to be strongly affected by the natural environment and that global environmental problems are important issues from the viewpoint of Lacto Japan's business continuity as well.
In particular, potential sourcing risks include disease outbreaks in livestock raising areas and the possibility of a decline in raw milk production arising from climate change events such as abnormal weather. Therefore, Lacto Japan is globally diversifying its supply sources in regions such as Europe, Oceania and North America.
Accordingly, Lacto Japan is continuing to strive to ensure stable procurement of ingredients while monitoring the impact of global environmental issues on the business environment.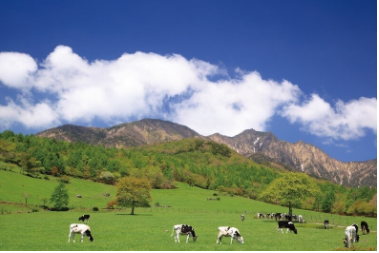 At the head office and each base in Japan and overseas, Lacto Japan is carrying out rigorous environmental management conforming to laws and regulations in respective countries and regions. We have created a framework whereby small problems are reported within the monthly reporting system and if problems that are likely to have an impact on the environment arise, information is shared promptly by the site to the head of the base as well as the head office.
In addition, our factories in Singapore, Thailand and Indonesia are located in industrial parks, so there is almost no risk of an impact on biodiversity.
In terms of issues going forward, we are investigating the collection of various environmental data, such as water usage volume and energy usage volume, with the aim of further reducing environmental impact.
Note that to date the Group has not been subject to any severe fines or sanctions other than fines stemming from violation of environmental laws and regulations.